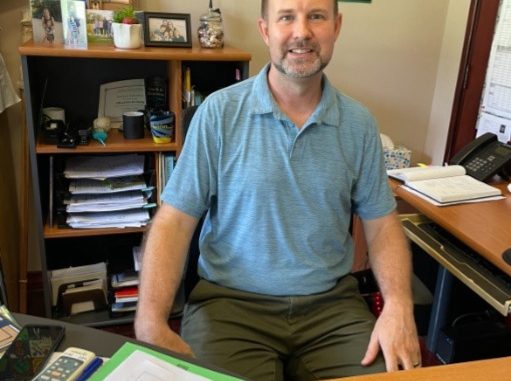 The rumors are true!
As everybody must have heard, our next 2023-2024 school year will not be the same. In a recent interview with Mr. Star, a lot of these concerns were clarified. The overall statement he gave was: a lot will change as we embark into our next year and the changes are a lot to cherish.
Teaching is a big part of the change since we will adopt a new concept called Teaching For Transformation (TFT). This new concept of teaching is taken from NCAI's last accreditation visit. It will make what we learn in our classroom relevant to our every day and for our future. Its goal is to teach and connect the principles of the school to our lives in NCAI classrooms with interactive learning. It is a way to transform who we are as students and learn to become great people who will impact the world. TFT teaches that life is not all about good grades and going to a good college but who you can become as we grow as students. As Mr. Star highlights: "Teaching for Transformation will help teachers have an educational framework that will connect with the mission and vision of the school."
New changes will also be done in the infrastructure and how the school functions. In NCAI we are always looking for ways to improve and create new areas where students can express and build up their passions and hobbies. These include:
New Science, Technology, Art, Engineering and Mathematics (STEAM) section
New locker rooms
New maintenance area
New classrooms
New weight lifting area
New entry area
Schedule changes
It is important to note how some of these buildings will be done for next school year but not all, as most are part of a big long-term plan for NCAI.
And where do all these new ideas and changes come from? They are from us, the student body and teachers. A lot of changes are done by student surveys and opinions they express.An example being the different format in teaching for next year's Spanish class. Recently in Mr. Star's Bible class he started to invite his seniors to solve problems and to communicate their opinions of the school. Seniors will bring up real problems within our community and together they will find solutions for it. In these sessions racism, mental health and many other things have been expressed. Many changes have been made by teachers independently like reforms in a strengthened sports program, chapel and the cafeteria.
So be excited for our next school year and what new changes and memories it will bring!