If you would like to submit a short story, poem, or editorial for publication, send it to eagle.eye@nca.edu.ni. We love sharing the work of our student body!
Meet this year's talented team: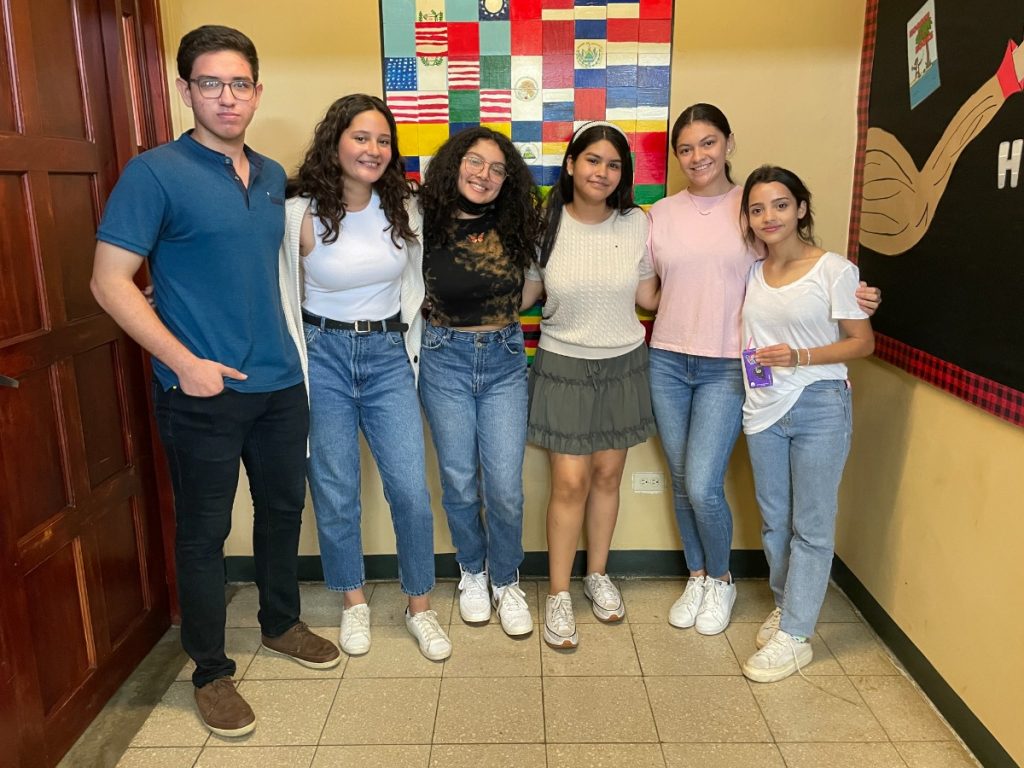 Camila Espinoza, Senior
Hey, I'm Camila Espinoza and I'm the Eagle Eye editor and an avid writer of the newspaper. I am currently 18 years old and a Senior at NCA. I enjoy making memories while also recording them through words or pictures. You can find me in the halls making conversation with almost anyone, out in the soccer field, on the stage with the worship band or serving in youth groups. I hope you enjoy this year's articles and get to know NCAI a bit more!
Antonella Vilchez, Junior
Hello everyone, my name is Antonella Vílchez and I am starting my Junior year of high school. A fun fact about me is that I can embroider and LOVE carrots. One of my favorite hobbies that I enjoy is baking yummy treats for my family. My goals for the future are many, I can go on a rant about them for a full hour 🙂 However, one of my future goals is to have my own business where I can do what I love. Through my work, I want to show my passion and dedication in everything that I do ♡
Marlon Morales, Junior
As a Junior who enjoys writing in his free time, joining the Eagle Eye seemed like an obvious choice, and so, here I am. Let me introduce myself. I am Marlon Morales Treminio, age fifteen, and a current NCAI Junior of the class of 2024. Apart from writing, I spend most of my free time playing sports, specifically soccer and basketball. Additionally, I enjoy reading and writing. These two things have meant a lot to me, allowing me to better express myself in a language I was not born into, but have grown fond of. In the future, two years to be exact, I'll have to implement these skills into writing essays for college. I plan on studying outside of Nicaragua- where exactly is yet to be decided. Since I was little, I have worked around animals and in the country with my grandfather, and so, naturally, I have decided to study agrobusiness or agricultural operations management. Or, in my brother's words, a farmer. But that's alright because I enjoy it. As the year progresses I hope to better tune my non fiction writing skills as I continue to write for the Eagle Eye.
María Renée Solano, Sophomore
Hello! My name is Maria Renee Solano and I am in 10th grade. My hobbies are drawing, reading and playing guitar.
Débora Hérnandez, Freshman
Hi my Name is Débora! I'm very excited to start High School this year as a freshman. I really look forward to a new year with new things and new activities and personal growth.
My hobbies include reading, writing and honestly just sleeping. I want to see what new things we can uncover in The Eagle eye this year and I'm glad to be part of the team this year.