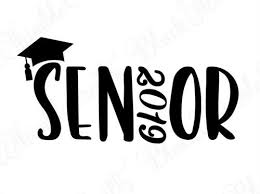 Senior Inspection
As this year nears its resolution, I thought it would be a good idea to get to know our seniors before they depart from NCAI and begin this new chapter of their lives. Each one of the graduating students has encountered all kinds of different experiences that have shaped them into the unique human beings they are today. Through this quick overview of a senior's time at Nicaragua Christian Academy, I hope you learn something new and are driven to get to know him/her better.
NAME
Jacob Wilson
DATE OF BIRTH
December 1, 2000
FAVORITE ASPECT OF NCA
Community and friends
FAVORITE MEMORY AT NCA
Participating in the musical, The Sound of Music in 2018
FAVORITE SUBJECT
Culinary Arts with Miss Andrea McFall
FUTURE PLANS/ASPIRATIONS
Musical theater and international business fields
SPORTS/EXTRACURRICULAR ACTIVITIES
Frisbee player, musical Godspell as Judas, singer in the Amplify band
LEADERSHIP POSITIONS
Elementary small groups, Frisbee character coach, Senior Council treasurer
RECOMMENDATION FOR THE IMPROVEMENT OF NCA
The addition of air conditioning in more classrooms
SPECIAL SENIOR ADVICE
"Try to do well in school but don't make it the main focus. Friends, family, God, take time for other things. Perfect grades isn't what it's all about."
Make sure to let Jacob and all of the seniors know they are appreciated and supported as they tackle this final semester of high school! They will be desperately missed, but we can't wait to see the wonderful things God has in store for them. Please keep them in your thoughts and prayers as they are about to be released into many distinct situations that may be out of their comfort zones, asking for strength and courage in these times. As they stem out into various fields and occupations, we pray that they grow ever closer to the Lord and never forget their teaching from Nicaragua Christian Academy.
Psalm 16:7-9, 11 (ESV)
7 I bless the Lord who gives me counsel; in the night also my heart instructs me. 8 I have set the Lord always before me; because he is at my right hand, I shall not be shaken. 9 Therefore my heart is glad, and my whole being rejoices; my flesh also dwells secure. 11 You make known to me the path of life; in your presence there is fullness of joy; at your right hand are pleasures forevermore.