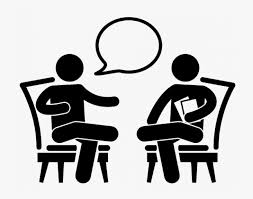 NCAI is looking forward to the day when two of its newest teachers, Mr. Link and Mr. Cuttino, will be able to be physically present at school. Circumstances have kept them from traveling to Nicaragua, although they are still able to teach their classes online. Recently, Eagle Eye was able to catch up with them and learn a little more about their lives.
Mr. Jason Link, AP English and Bible
You used to teach at NCA. What exciting things have you been up to in the years since then?
After moving from Nicaragua, I went to Fuller Seminary in Pasadena, CA for a couple of years, and then my family and I moved to a little town in Eastern Oregon where I was a youth pastor. During our time away from Nicaragua, our family has grown. With two little ones born, we are now a family of five.
You have the honor of being the only NCA teacher with a published book in our school Library! Are you working on a writing project right now?
A few months ago, I finished up writing a sci-fi novel. The logline goes something like this: In a distant future Earth where society has become medieval and the technology of the past is regarded as ancient "magic," a young musician on the run from the law must confront a murderer who has bewitched an entire city into thinking he's a god. With that book finished, I'm now working on the sequel.
Check out Mr. Link's book "The Legender" next time you're in the Library!
What extracurricular activities were you involved in during high school?
When I was in high school, I was in choir, musicals, art club, and swim team.
How many children do you have and what ages are they?
My wife Jessenia and I have three children. Mateo is seven, Josie is three, and Elias turned two on November 1.
What is one interesting fact about yourself?
I can whistle and smile at the same time.
Mr. Jeff Cuttino, English Language Development (ELD)
Where do you live right now?
I live in Brunswick, Georgia, EEUU, which is a small coastal city.
How did you hear about NCA?
I heard about NCA when I was searching and applying for teaching jobs in cultures foreign to the United States.
Do you have a favorite hobby?
Sorry, 3 way tie hobby-wise: coaching my son in wrestling, poetry in various languages, and salsa dancing.
What was the last book you read?
I'm currently reading Notre Dame de Paris by Victor Hugo and Don Quijote de la Mancha by Miguel Cervantes.
Tell us a little about the members of your family.
My wife is a stay at home mother, who is studying to be a fitness instructor. My oldest son, Peyton, is in his senior year of university, and was captain and creator of his college soccer club. Our middle son, Crispin, is studying history and broadcasts his own Podcast. Our youngest son, Phil, is an avid wrestler.